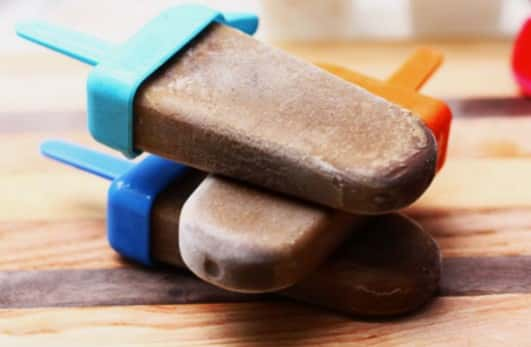 Iced Coffee Popsicles
It's officially summer, and I'm constantly looking for ways to cool off. I love ice cream, iced coffee… basically anything with ice during the hot summer days. BUT, sometimes you just want to switch it up. The switch-up is about to be so real because I came across the PERFECT concoction! What is it, you ask?… ICED COFFEE POPSICLES. This takes me right back to childhood but better. (Because who drank coffee as a child?)
This summer treat is quite simple. So simple that I will probably have it every day for the rest of the summer. Yes… everyday.

All you have to do is:
Brew 4 Tbsp. of coffee grounds with 2 cups of water.
Pour the brewed hot coffee and one (14-ounce) can of sweetened condensed milk in a large mixing bowl and whisk until it's thoroughly combined.
Whisk in one cup of heavy cream, cover, and then refrigerate for about 2 hours.
Once it has chilled, whisk the mixture again then distribute it among pop molds.
Freeze for at least 6 hours. ENJOY!

If you decide to give these a go, tag us! We'd love to see how yours turned out!