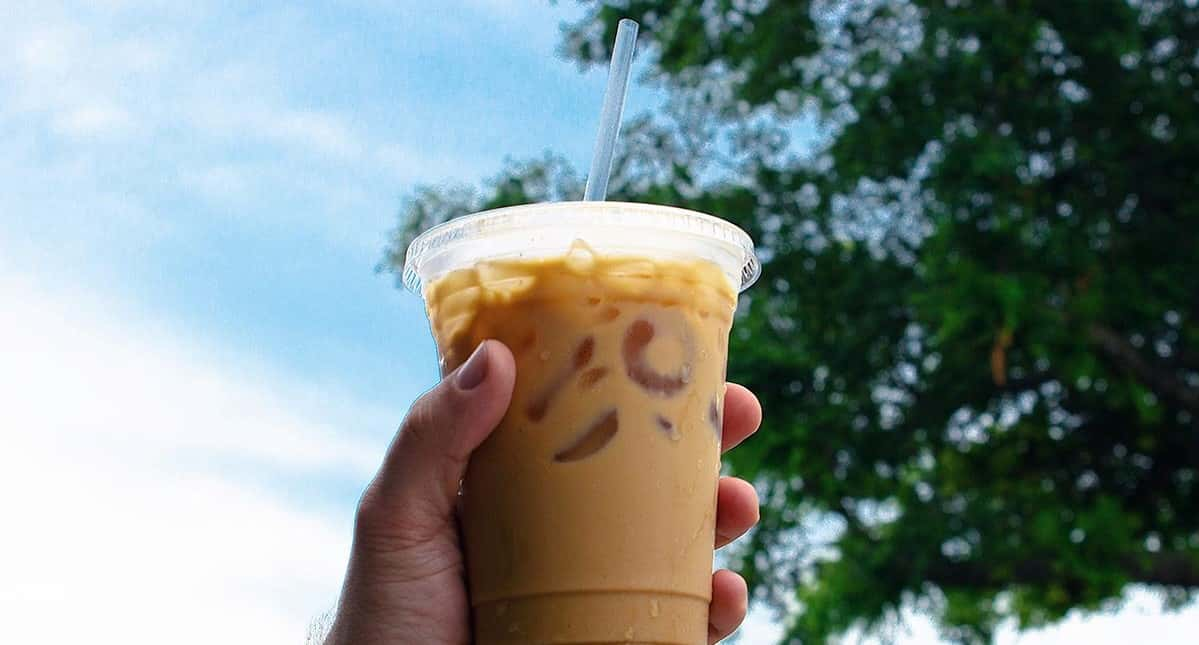 Sparkling Coffee? Are We Really Doing This?
Soda or coffee? No, soda and coffee. We have officially made it to a new dimension, and I might kinda like it. Citrus and coffee actually have had a close, flirty relationship over many years all over this world of ours. Italy has a history of a lemon peel in espresso like it's nothing and last year, there was a surprise surge of Arnold Palmers with coffee, alcohol, citrus, and tea. Now that this down-low relationship is all out in public, let's go in like TMZ!
To enjoy this new kid on the block, it's pretty simple. The trick is keeping an open mind about soda pops and coffee booed up in one cup. You really can't knock it until you've tried it. But that's with anything in life, right? So, why would sparkling coffee be an exception? We're going to dive into this thing head first! Be sure to follow along as we list the steps below!
Pour Shakerato into a tall glass (espresso, condensed sweetened milk, and syrup)
Next, we easily add soda water but slowly. Don't get crazy. It gets everywhere.
After that, you're pretty much done. Some people add a lemon peel for even more flavor.
Don't be a stranger about this! Let us know how you feel about it because I'm not going first! Peace!